Wembley Arena, Wembley - In a crossroads heavyweight fight, Dillian Whyte (29-3, 19 KOs) picked up a twelve round majority decision over previously undefeated Jermaine Franklin (21-1, 14 KOs). (photos by Mark Robinson)
The scores were 115-115, 116-112 and 116-112.
Back in April, Whyte was stopped in six rounds by WBC world champion Tyson Fury. Franklin was fighting only for the second time since October of 2019.
They both came out jabbing in the first round. Franklin was boxing and landing well as Whyte was looking to make adjustments. The second was more of both using a jab to find openings. Whyte was doing a lot of work to the body as Frankling was avoid most head shots. Franklin had the quicker hands and connected with quick head shots.
In the third, Franklin was able to connect with more head shots. Whyte was connecting with hard body shots. It was a slow-paced boxing match in the fourth. During the fifth, Whyte was landing heavy body shots. Franklin would explode with quick combinations in the final minute.
The sixth was a give and take round, with Franklin landing quick combinations as Whyte was applying a lot of pressure and looking to do damage. More give and take in the seventh, Whyte was landing the heavier blows. In the eight, Franklin was landing well and giving Whyte a real fight. Whyte was firing back with hard hooks to the body.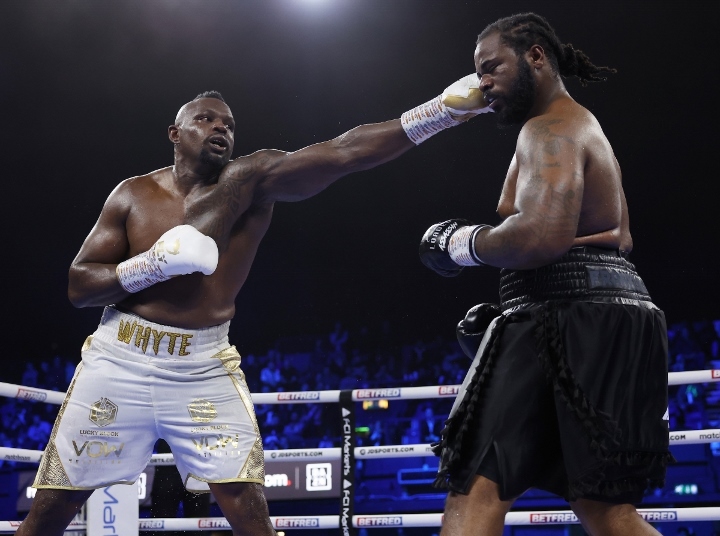 At the start of the ninth, it was Franklin who was throwing punches. After Whyte was jabbing and landing, Franklin stunned Whyte with a big right and then landed several follow-up shots. A lot of jabs and more activity coming from Whyte in the tenth. Both were tired in the eleventh. It was give and take at times, with Whyte landing harder blows and Franklin working more.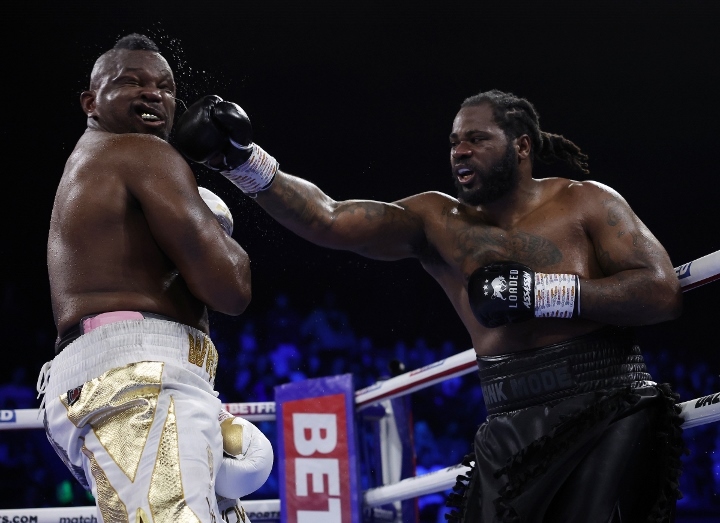 In the twelfth and final round, both were connecting at close range. Both were tired. Whyte was landing the bigger shots of the two. Whyte landed a big hook in the closing seconds to send Franklin back to the ropes, but he took the shot and fired back as the final bell rang.