Seminole Hard Rock Hotel & Casino in Hollywood, Florida - In a wild heavyweight clash, Viktor Faust (9-0, 7 KOs) overcame two knockdowns and scored three knockdowns of his own to put away Iago Kiladze (27-6-1, 19 KOs) in the second. (photos by Ryan Hafey)
In the first, Faust came out pawing with the jab and landed a big combination to drop Kiladze down on his back against the ropes. Faust went after him - but then Kilazde landed a big counter right hand to drop Faust against the ropes. Kiladze went to jump on him and then Faust connected with a counter and dropped him down for a second time. They were swinging for the fences, with Kiladze rocking Faust again with a combination.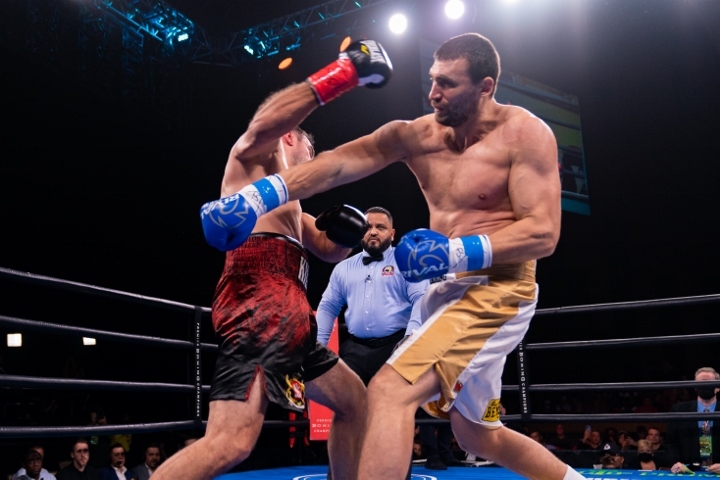 At the start of the second, Kilazde landed another combination to drop Faust down hard for a second time. Both boxers were cut from punches. As Kiladze went after him, Faust dropped him down again for a third time. Kiladze got up and the referee waved off the fight. Kiladze, who still seemed to have his wits, was very angered by the stoppage.