CHI Health Center in Omaha, Nebraska - WBO welterweight champion Terence "Bud" Crawford (39-0, 30 KOs) made his big return with a one-punch knockout of David Avanesyan (29-4-1, 17 KOs) in the sixth round. (photos by Tom Hogan/Hogan Photos)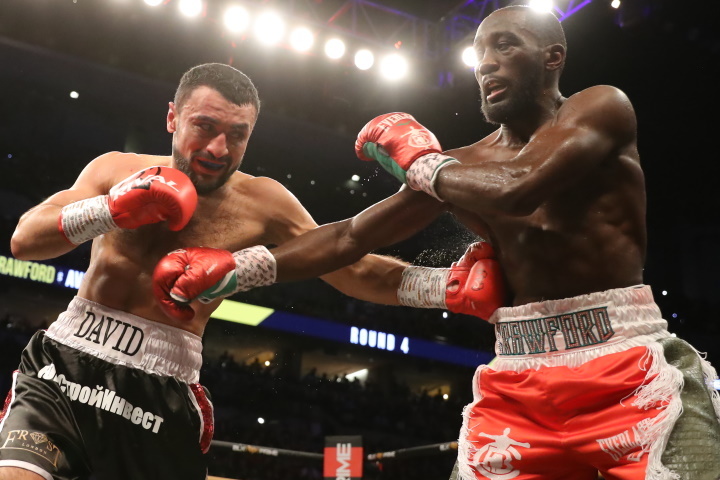 Crawford came out working a solid jab as Avanesyan was trying to get inside and within range. He landed some grazing rights while Crawford boxed. In the second, Avanesyan was jabbing to the chest and Crawford continued pump out his to control the action. Avanesyan had spells of success, but not enough.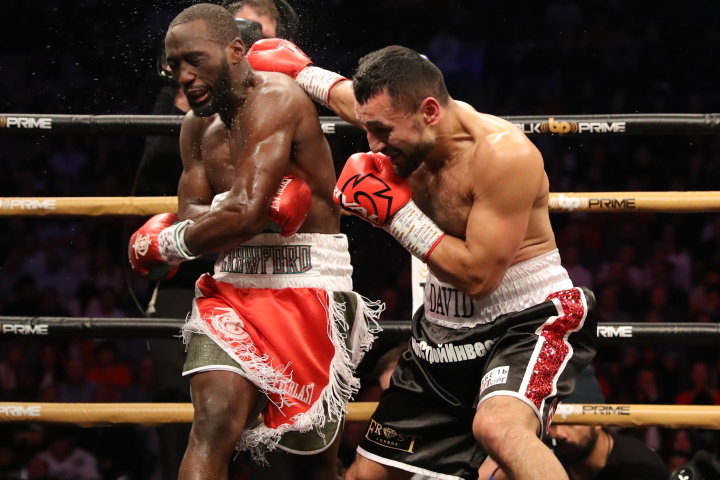 The action was heating up in the third. The pressure of Avanesyan was forcing Crawford to fight more often. Avanesyan was also starting to take more chances. During the fourth, they were trading away with heavy blows. Crawford was landing the better shots.
Crawford was starting to let both hands go during the fifth and really keeping Avanesyan at bay. The uppercuts from Crawford were connecting often during the sixth. Crawford was starting to land more often to the head and body. And then connected with a huge right that knocked Avanesyan out cold.