Leeds - In a welterweight battle, rising contender Conor Benn (19-0, 12 KOs) won a ten round unanimous decision over experienced veteran Adrian Granados (21-9-3, 15 KOs). (photos by Mark Robinson)
The scores were 100-90, 99-91 and 97-93.
Benn came out stalking and was trying to chase down Granados with big shots, as Granados was circling the ring and looking for counters when Benn walked inside. Both fighters were able to land punches during the second.
Near the end of the third, Benn had a big rally with several hard shots connecting. They were fighting on the inside during the fourth, with Benn having the edge. Benn's power was pushing him through in the fifth, with punches to the head and body. Granados was landing, but the punches were not doing damage.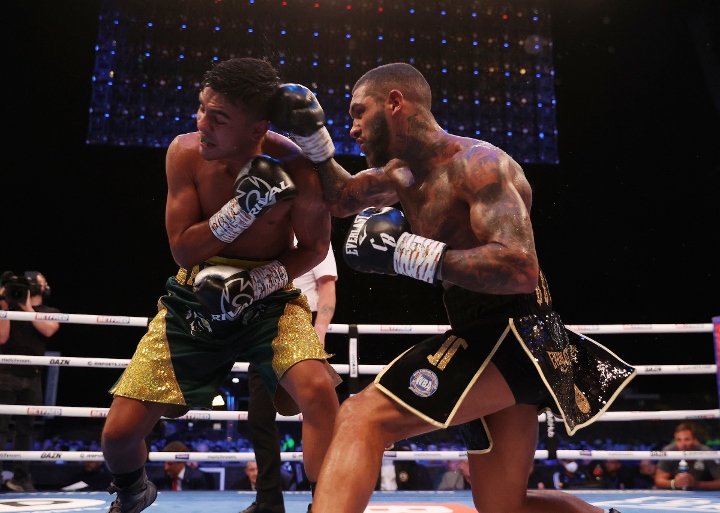 Benn was controlling things in the sixth, seventh and eight, with Granados mostly moving and staying on the backfoot. Granados went southpaw in the ninth, hoping to confuse Benn, who continued to press and throw more punches. Granados was doing well, but not well enough to change the fight. Not much of a change in the tenth and final round, with the two boxers taunting each other and trading in the closing seconds.