Las Vegas, Nevada - In a crossroads junior middleweight fight, former world champion Tony Harrison (29-3-1, 21 KOs) boxed his way to a ten round unanimous decision over Sergio Garcia (33-2, 14 KOs). (photos by Ryan Hafey, Esther Lin)
The scores were 98-92, 100-90 and 100-90.
Harrison was sticking a very hard jab in the first. Garcia was really letting his hands go in the second as he took the fight to Harrison, who was firing back in kind. A hard-fought third with both having moments.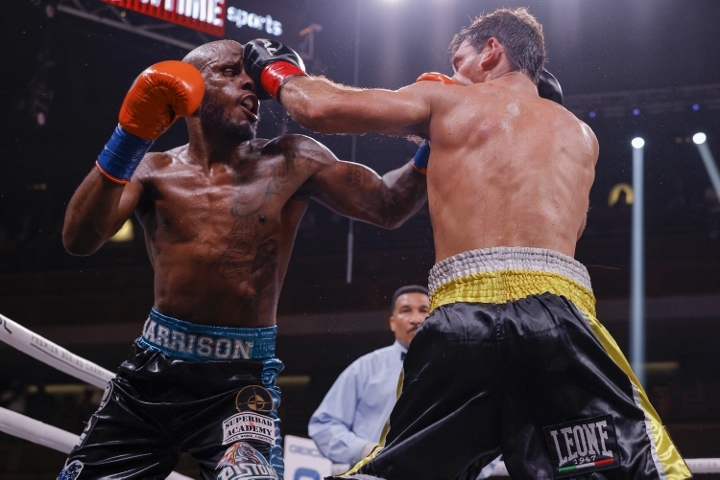 The jab of Harrison was giving Garcia a lot of trouble in the fourth. Harrison was also landing the harder punches. The fifth and sixth was more of Harrison working the jab and landing the better punches behind them.
The action was heating up in the seventh as they exchanged shots. Harrison was still land the better shots. Garcia had no answers in the final three rounds, with Harrison outlanding and outboxing him.