Queensland, Australia - In an IBF super bantamweight eliminator between unbeaten fighters, Sam Goodman (15-0, 7 KOs) secured a twelve round split decision over Ra'eese Aleem (20-1, 12 KOs). (photos by Matt Roberts)
The scores were 116-112 for Aleem, 117-111 for Goodman, and 116-112 for Goodman.
A quick pace in the first round. Both displaying speed and hard combinations. Some close give and take rounds in the second and third. The next few rounds were still close, fought at a quick pace with more give and take action. In the sixth, Aleem was really being aggressive with his power shots and looking to exchange more often with Goodman.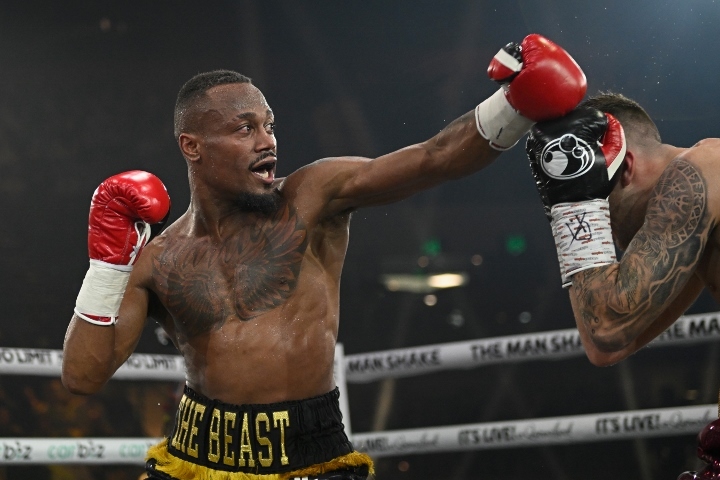 Both had moments of success during an active seventh. In the eight, Goodman was pressing and connecting with hard shots often on Aleem. Aleem was countering during moments to the body. The ninth saw Goodman continue to rally with pressure and accurate punches.
Goodman charged out in the tenth, taking the fight to Aleem. The same scenario continued in the eleventh. They both came out firing in the twelfth, with punches flying at close range. Goodman was connecting with the better punches and was pushing Aleem back.