Carson, California - For the vacant WBC junior welterweight title, Regis Prograis (28-1, 24 KOs) knocked out Jose Zepeda (35-3, 27 KOs) in the eleventh round to become a two-time world champion. (photos by Tom Hogan)
There were fireworks in the first round, with Zepeda landing two solid left hands. Prograis started faster in the second round, using a solid jab. It was tactical, with both using jabs, but Zepeda was following with his left hand. Prograis began to land his own left hand.
In the third, both missed heavy punches at the start, with Prograis rushing to land something big. Prograis was continuing to land quick left hands. Zepeda landed a solid left off the jab. Prograis' jab was landing first and he landed a big left that Zepeda ate. During the fourth, a left hand opened up a cut above the left eye of Zepeda.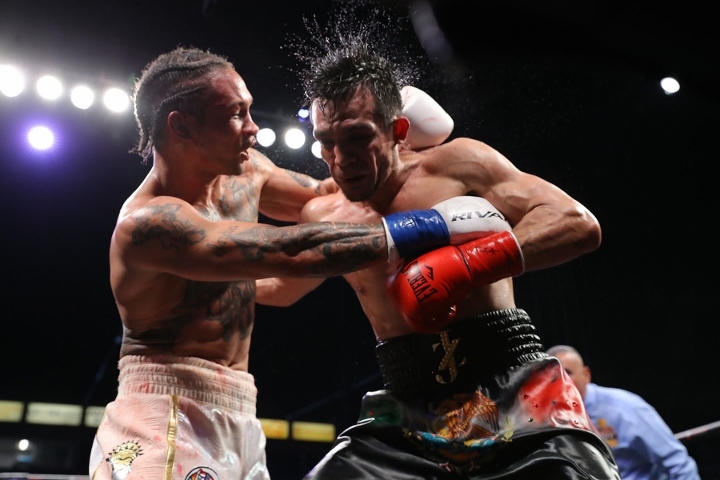 Prograis was coming forward in the fifth and landing more often. Zepeda was having issues connecting with his punches, but managed to connect with two hard shots at the bell. Prograis outboxed Zepeda during the seventh round. Not much of a difference during the eight, with Zepeda being outboxed by the quicker and more accurate Prograis. During the tenth, Prograis was controlling the bulk of the action until they traded punches in the final seconds.
Zepeda caught Prograis with a big hook in the tenth. Prograis took the shot and went after Zepeda, who for some reason was not really punching back at all and was mostly holding. The right ear of Prograis was bleeding, but he was trying to unload on Zepeda, who was doing a lot of holding, but connected with two solid shots at the bell.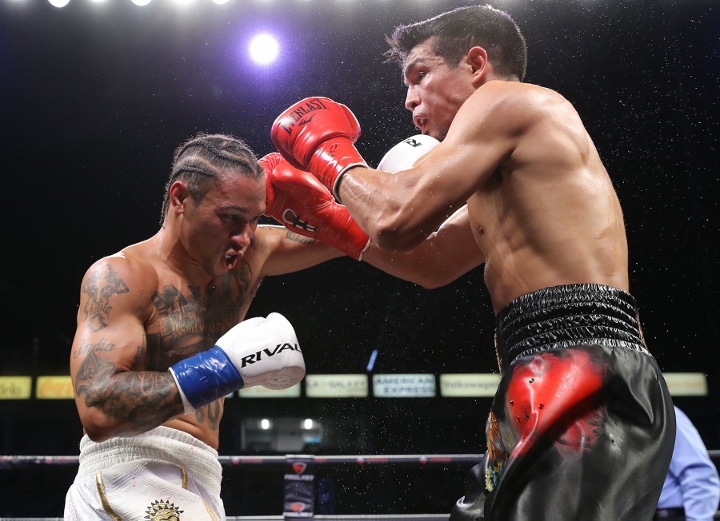 During the eleventh, Prograis rocked Zepeda with a big left and then finished him off against the ropes with a series of hard punches.