Manchester - For the IBO super middleweight title, Lerrone Richards (16-0, 3 KOs) captured his first piece of gold with a twelve round split decision over unbeaten Carlos Gongora (25-1, 15 KOs). (photos by Mark Robinson)
The scores were 115-113 for Richards, 116-112 for Gongora, 115-113 for Richards.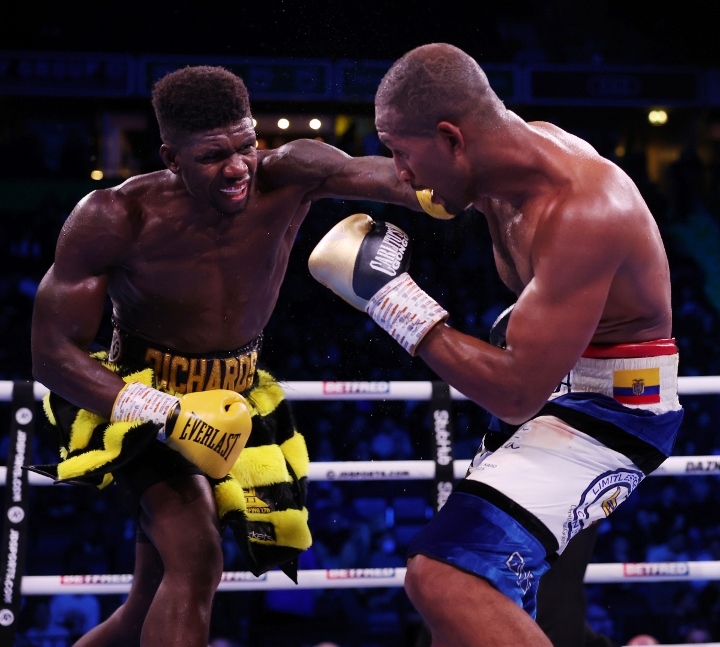 It was a very slow-paced tactical contest in the early rounds. Both were boxing at a distance, with Richards doing a lot of moving and Gongora following him around for the most part.
Gongora was having a lot of problems landing on the quick moving Richards, who was using his jab, quick punches and circling around when Gongora would attempt to land punches. Gongora didn't really pick up the pace with his inside work until the ninth round - and that may have been too little too late.
Gongora couldn't turn the tide, with Richards proving to be too hard to hit with is tricky boxing style.