Things ended on a heated note in London today as the UK press tour for February's showdown between undisputed super-lightweight champion Josh Taylor (18-0, 13 KO's) and challenger Jack Catterall (26-0, 13 KO's) concluded in the nation's capital.
Taylor, generally not given to outbursts, was provoked when Catterall told press conference host Adam Smith, Sky Sports Head of Boxing Development, that he saw "several ways" to beat Taylor in Glasgow in February.
"How? In what way? How are you going to do it?" snapped Taylor.
"There's several ways," replied Catterall.
"Go on, how? Tell me one," said Taylor, fixing Catterall with a stare.
"By turning up and being Jack Catterall. I'll get in there and punch your head in!" said the challenger.
"You'll punch my head in? Easy as that!?" scoffed Taylor.
"Well it won't be easy, but I'm going to," shrugged Catterall.
Taylor shook his head and laughed. "Go back to bed."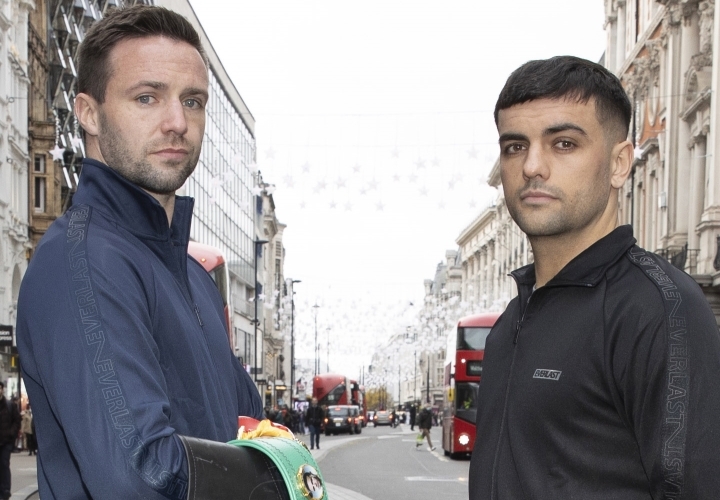 The two fighters have long been on friendly terms and Catterall actually traveled out to Las Vegas to support Taylor in his title unification fight against Jose Ramirez earlier this year. But all cordial relations are being put aside while the two are on collision course for their collision on Saturday, February 26 at the OVO Hydro Arena, Glasgow.