Seminole Hard Rock Hotel & Casino in Hollywood, Florida - In a heavyweight rematch, Jonnie Rice (15-6-1, 10 KOs) proved that his last fight was no fluke, as he outboxed and decisioned Michael Coffie (12-2, 9 KOs) for a ten round unanimous decision. (photos by Ryan Hafey)
The scores were 97-93, 97-93, 99-91.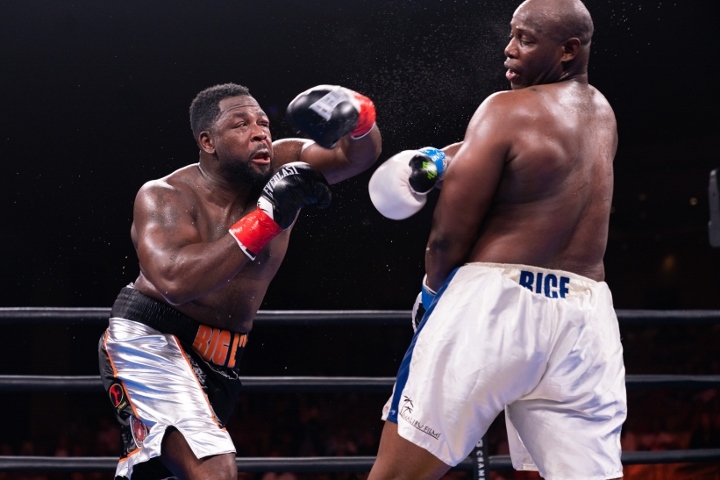 Back in July, Rice pulled off a big upset when he stopped Coffie in five rounds.
In the second bout, Coffie came out jabbing in the first round. Rice was staying patient and looking for openings. It was still slow in the second, with both being tactical. The action was starting to get off in the third, with Coffie starting to let his hands go more often.
During the fourth, Rice rocked Coffie bad with a counter and then went after him with big punches. Coffie weathered the storm and began to trade punches with Rice. In the fifth, Coffie was taking the fight to Rice and began to target the body. Both boxers looked tired as the round played out.
In the sixth, Rice began to put his punches together and was landing numerous shots on Coffie in the corner. Coffie's left eye was now cut. During the seventh, Rice had the advantage with Coffie's left eye swelling bad by this point. Rice continued to outwork a very tired Coffie in the eighth and ninth. Coffie was trying to rally in the tenth, with Rice being defensive and picking his spots until the final bell.