Washington - In a battle for the WBA "regular" lightweight title, Gervonta Davis (28-0, 26 KOs) stopped previously undefeated Hector Luis Garcia (16-1, 10 KOs) in eight rounds, when Garcia did not come out for the ninth. (photos by Amanda Westcott, Ryan Hafey)
The first round began with two fighters jabbing and it was very technical. In the second, it was still very technical, but more punches were starting to flow. Garcia was shooting a good jab and landed a few shots.
In the third, Garcia landed several hard shots when Davis tried to come inside. The action was heating up in the fourth, with the two trading at close range. Both were landing hard, with Davis connecting with the better shots. More action in the fifth, with the two boxers throwing and connecting more often.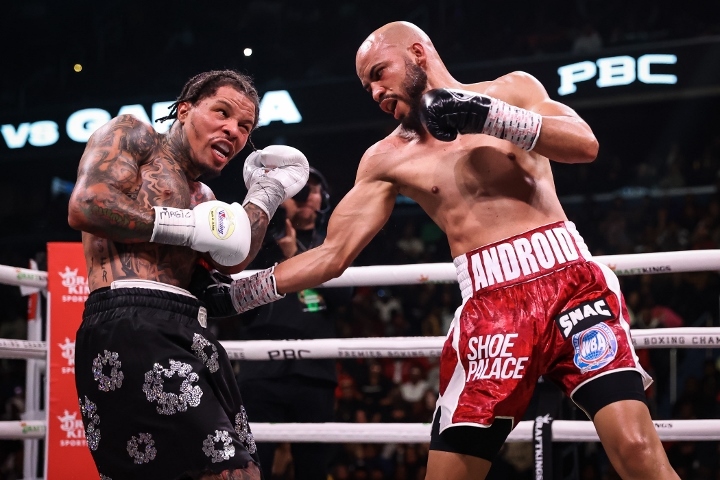 Punches were flying at close range in the sixth. Garcia was able to take Davis' punches and was firing back. During the seventh, Garcia was throwing a lot of punches. Davis was looking to counter, but not connecting clean. In the final minute, Davis was able to land several heavy blows.
The eight began with solid in-fighting, but then there was a timeout and pause in the action as there was some disturbance in the crowd. When the fight resumed, they went right back to trading at close range. In the final minute, Davis connected with several hard shots that rocked Garcia and buckled his legs. Garcia stayed on his feet but he was hurt. When Garcia went back to his corner, he told them that he couldn't see and the fight was stopped.