Armory, Minneapolis - IBF super flyweight champion Fernando Martinez (16-0, 9 KOs) stopped mandatory challenger Jade Bornea (18-1, 12 KOs) in the eleventh round. (photos by Esther Lin)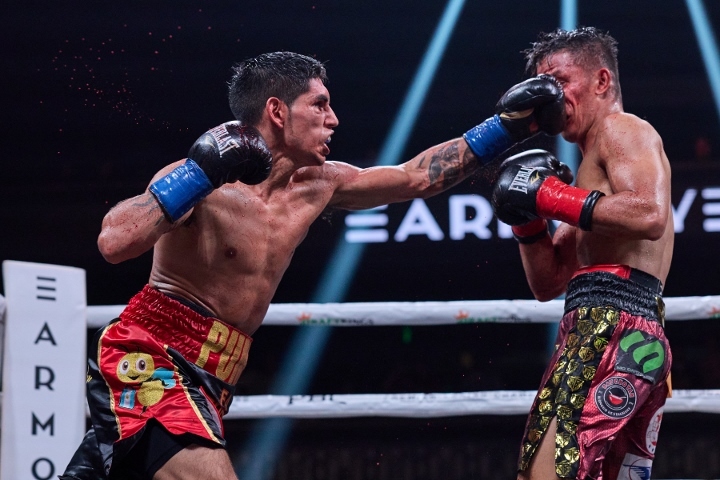 It was a give and take fight in the early rounds, but Bornea's hard shots were pushing Martinez back. In the fourth and fifth, it was Martinez picking his punches well to catch Bornea.
After some close rounds, Martinez somehow busted the right ear of Bornea in the ninth, which was bleeding badly, and Martinez began to batter him with punches. Bornea started well by boxing in the tenth, before Martinez was pounding him to close it out. During the eleventh, the referee had seen enough and jumped in to wave off the fight as Martinez was battering Bornea with heavy shots against the ropes.