Gibraltar - Heavyweight prospect Fabio Wardley (11-0, 10 KOs) got a serious test, but knocked out world title challenger Eric Molina (27-7, 19 KOs) in the fifth round. (photos by Mark Robinson)
Wardley seemed to have some issues in the first two rounds, when he was getting tagged by the veteran Molina, who was able to land to the head and body.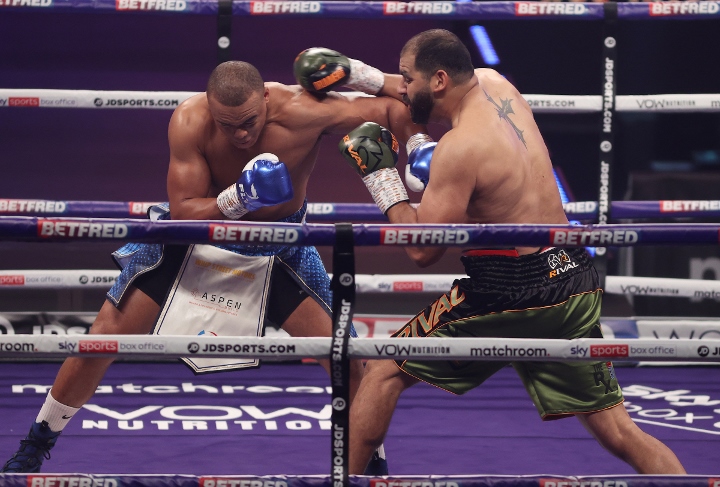 In the third, Wardley was starting to get himself back in the fight when he stunned Molina with a counter to the top of the head. Wardley was controlling the fourth, before Molina came back at the end of the round with a variety of punches.
In a wild fifth, Wardley was stunned by a shot and Molina jumped in for the kill - but he was dropped hard, for the full count, by a Wardley counter.
In other action, Ted Cheeseman (17-2, 10 KOs) reclaimed the British junior middleweight title with an eleventh round stoppage of previously undefeated James "JJ" Metcalf (21-1).
In a very grueling fight as they were a lot of connected swings for both men, Cheeseman closed the show in the eleventh when a heavy combination put Metcalf down hard. He barely made it up and the fight was waved off.