Glendale, Arizona - For the WBC's interim-super middleweight title, David Benavidez (26-0, 23 KOs) beat down and stops former beltholder David Lemieux (43-5, 36 KOs) in three rounds. (photos by Esther Lin, Ryan Hafey)
Lemieux came right to Benavidez at the start of the fight and closed the distance. Lemieux was letting his hands go. Benavidez create some distance and was using the jab. Lemieux was doing well, before Benavidez rallied and badly staggered the Canadian puncher with a big left hook. Benavidez then beat on him with punches and nearly stopped him as bell rang.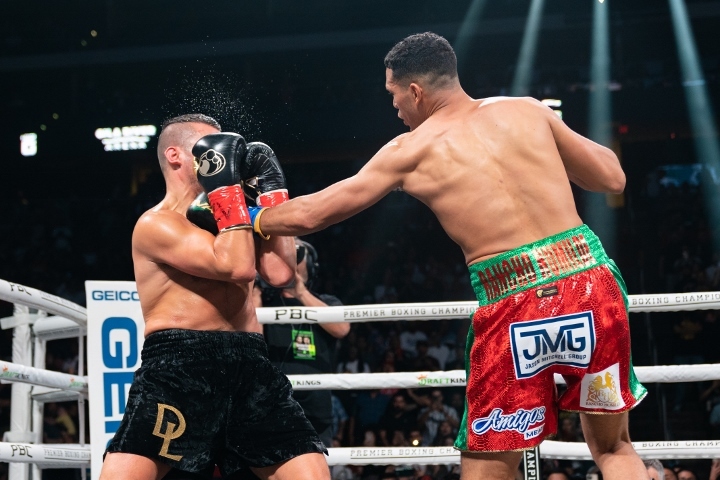 In the second, Benavidez came out swinging and dropped Lemieux with a big combination. Lemieux made it up and was trading with Benavidez. They were trading with Benavidez landing the much bigger punches. Lemieux was getting rocked and he was bloody, but fighting back.
During the third, Lemieux came out jabbing and swinging shots. Benavidez was blocking most the punches. They were trading heavy blows with Benavidez landing the big shots - and Lemieux's corner threw in the towel.