Ocean Resort Casino in Atlantic City, NJ - Three division world boxing champion Claressa Shields (1-0 in MMA) made her mixed martial arts debut for Professional Fighters League with a third round stoppage of Brazilian Jiu-Jitsu brown belt Brittney Elkin (3-7 MMA record).
The fight began with both in the orthodox stance. Shields was stalking forward as Elkin was tossing up a front kick. Shields was looking for a knockout punch early, as she took two big swings. Elkin took Shields down. Shields was able to get back up, but Elkin took her back down and pinned her down. Shields was on her back for the rest of the first round with Elkin on top of her, but she didn't really take too much punishment.
In the second round, Shields was now fighting off the back-foot and clipped Elkin with good shots as she was coming in. They began grappling with Elkin getting her back down and mounting on top. Elkin was able to land some punches from the top position, but most of them were not landing flush. Elkin nearly locked in an armbar, but Shields was able to pop out of it - get behind Elkin while she was down and was able to land a few hard punches as the clock ran down.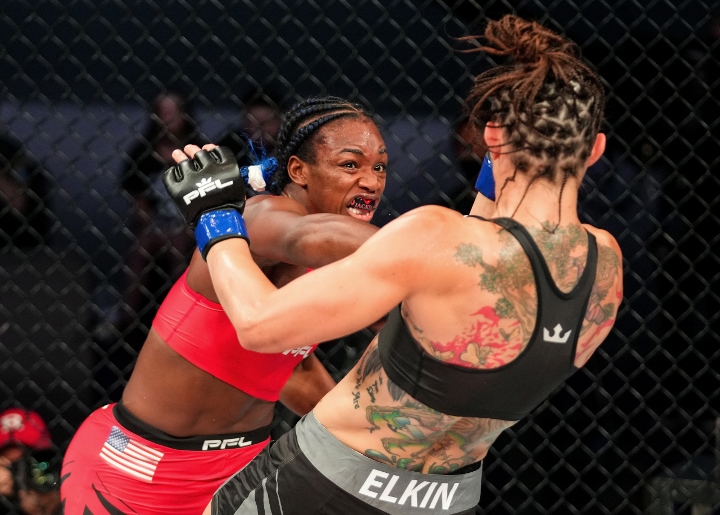 During the third, Elkin went to take Shields down, but it was blocked. Shields - knowing that she likely lost the first two rounds - was able to get in a top position and was landing a lot of punches on Elkin until the fight was waved off.