Paris, France - In a crossroads heavyweight clash, Carlos Takam (40-7-1, 28 KOs) outworked and shocked Olympic gold medal winner Tony Yoka (11-2, 9 KOs) to win a ten round split decision. (photos Lawrence Lustig)
The scores were 96-94 for Takam, 96-94 for Yoka and 96-94 for Takam.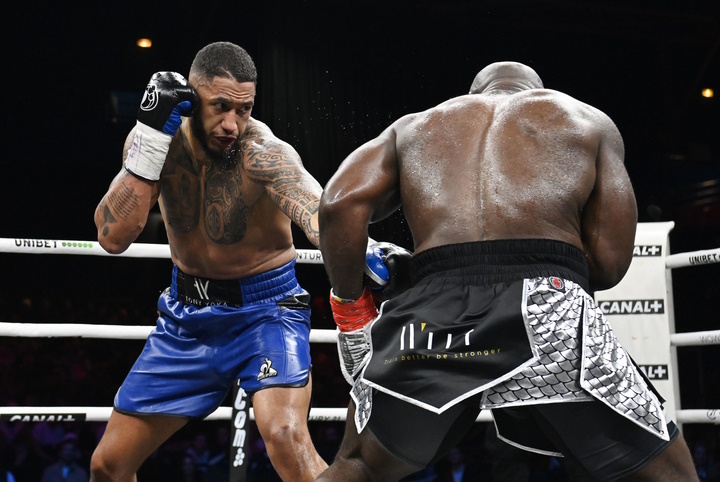 Yoka was returning for the first time since suffering his first career defeat at the hands of Martin Bakole in May of last year.
Takam was coming forward from the start. Yoka was able to catch him with a jab and was landing more often. Takam began to really bang away at the body in the third. Takam continued to rally with punches from both hands, especially to the body, in the fourth.
Takam was really picking things up at the start of the fifth. Yoka was doing a lot of moving and holding and not enough punching, but Takam took his foot off the gas as the round went on. A cut opened up around the left eye of Yoka. During the sixth, Takam went back to work with workrate, just unloading with punches on Yoka to the head and body. Yoka was just not doing enough.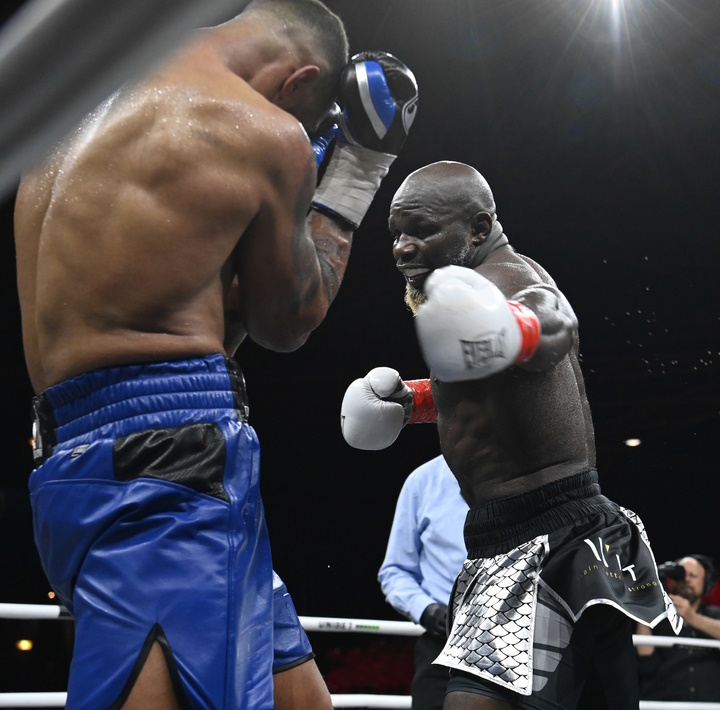 In the seventh, Yoka was displaying a solid jab but also allowing Takam to outwork him and land clean too many times. During the eight, Yoka was throwing at the mid-range and looking a little better. Takam was still throwing often and connecting too often. Yoka began to move around the ring and jab. In the ninth, both came out throwing. Takam was connecting with the more eye-catching punches.
In the tenth and final round, Takam came out letting his hands go in close. Yoka was doing his best to fight back, but he was being outworked and oulanded for most of the stanza.